Counseling Connections
The most basic and powerful way to connect to another person is to listen. Just listen.

— Rachel Naomi Remen
Welcome to Counseling Connections
Rochester, NY Counseling
We all have losses in our lives, and we need to grieve them. Loss always brings about change — sometimes even positive change. Whether you are grieving the loss of a loved one, a relationship, a job, a pet, or you are experiencing another kind of life change — I can help.
I can help you recognize and utilize the strengths that are within you, and help you develop new skills to get you through the difficult times. We'll work together to help you cope more effectively with your life challenges. At Counseling Connections, you will find a safe and comfortable environment where you are the focus.
I would be honored to support and guide you through the struggles and losses in your life, and help you along your healing journey. I look forward to meeting with you and helping you reach your goals.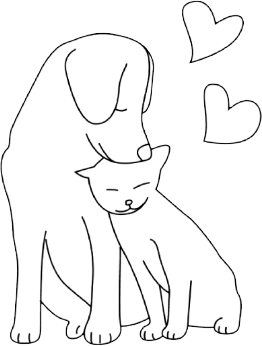 Pet Loss Support Group
In this group, we work together to understand the human-animal bond and the impact on your life, explore the nature of grief, and provide you with an opportunity to share your story, honor your pet's memory, and nurture yourself.
Groups form on an ongoing basis with 2-5 people.
Call Anne Marie at 585-615-5492 for more information or to register.
Date and Time:

Tuesdays 5:30 - 7:00pm

Location:

Veritas Chiropractic
(across the street from McQuaid)
1815 S. Clinton Avenue, #435
Rochester, NY 14618

Facilitator:

Anne Marie Farage-Smith, LMHC

Cost:

$175 (4 Weeks)
Advance Registration & Payment Required.