Location
Office Address
Please note that this location is fully handicap-accessible!
Executive Square

95 Allens Creek Road
Building 1, Suite 114
Rochester, NY 14618
Mailing Address
P.O. Box 16721
Rochester, NY 14612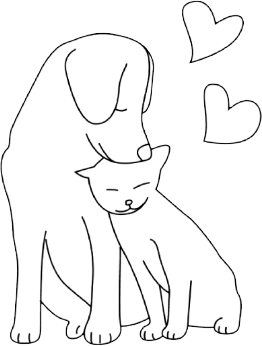 Pet Loss Support Group
In this group, we work together to understand the human-animal bond and the impact on your life, explore the nature of grief, and provide you with an opportunity to share your story, honor your pet's memory, and nurture yourself.
Groups form on an ongoing basis with 2-5 people.
Call Anne Marie at 585-615-5492 for more information or to register.
Date and Time:

Tuesdays 5:30 - 7:00pm

Location:

Veritas Chiropractic
(across the street from McQuaid)
1815 S. Clinton Avenue, #435
Rochester, NY 14618

Facilitator:

Anne Marie Farage-Smith, LMHC

Cost:

$175 (4 Weeks)
Advance Registration & Payment Required.