Contact Us
Important: For privacy's sake, please use this form for general inquiry questions only.
For more specific information or questions, please call me at (585) 615-5492.
* required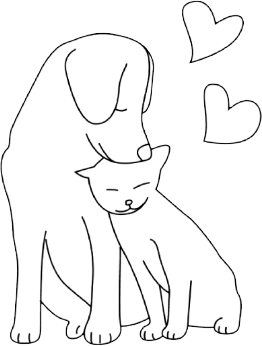 Pet Loss Support Group
In this group, we work together to understand the human-animal bond and the impact on your life, explore the nature of grief, and provide you with an opportunity to share your story, honor your pet's memory, and nurture yourself.
Groups form on an ongoing basis with 2-5 people. They are held on Mondays 5:30 - 7:00 p.m. If there is sufficient demand, groups can be held in the afternoon as well.
These groups are now done on a secure online platform. No in-person groups are available at this time.
Individual Counseling is also available with Anne Marie. She is also available to speak on pet grief and loss for your group or organization.
Call Anne Marie at 585-615-5492 for more information or to register.
Facilitator:

Anne Marie Farage-Smith, LMHC

Cost:

$175 (4 Weeks)
Advance Registration & Payment Required.